Past Event

February 28, 2020 / 6:00pm – 8:00pm
Member Excursion
MINT at the MET
Presented by
the Young Professionals
Off-site
---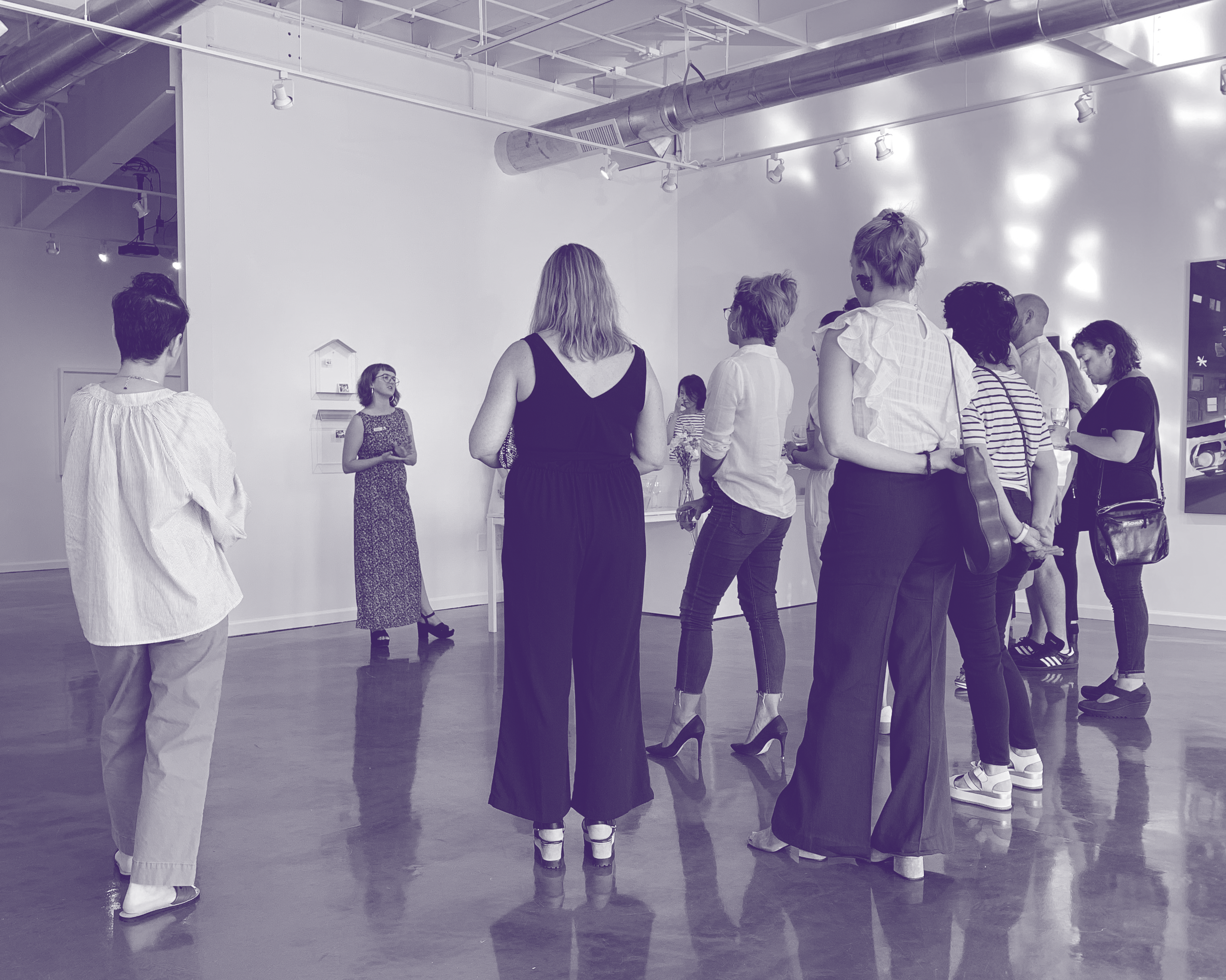 Join other members of Atlanta Contemporary for a special behind-the-scenes preview and tour of MINT's new exhibitions led by former Atlanta Contemporary intern and current Gallery Manager at MINT - Makeda Jean Lewis.
MINT's reopening after embarking on a major capital campaign renovation of their space at the MET will feature new exhibitions curated by Gallery Manager, Makeda Jean Lewis, as well as the debut of 18 new artist studios. 
Exhibitions featured in their Gallery 1 space will include somethin' missin'…somethin' promised — a group show named for a poem by Ntozake Shange and centered around the symbiotic relationship between individuals and their communities. This exhibition will feature work from Atlanta Contemporary Studio Artist, MaDora Frey, former Atlanta Contemporary exhibition artist Zipporah Camille Thompson, Atlanta Contemporary gift shop artist and former Movement Love artist, Arianna Khmelniuk, as well as artists Hanna Newman and Charity Harris. 
Gallery 2 will hold a group show featuring MINT's current Leap Year Resident artists Caleb Jamal Brown, Ellie Dent, Danielle Deadwyler, Amanda Grae Platner, and Michelle Laxalt. Finally, Gallery 3 will feature a solo exhibition with current Atlanta Contemporary exhibiting aritst, Sarah Nathaniel.
MINT is located in building 2, unit 2095 at the MET in Adair Park (see address on the side panel). Free parking is available upon entering at the main entrance off of Murphy Avenue SW. We encourage the use of rideshare services such as Uber or Lyft, as well as taking MARTA to the West End Station, about one block away.

We are thrilled to be partnering with MINT on a variety of projects this year. Don't miss out on the current exhibition curated by MINT in Contemporary On-Site entitled Around a Void featuring the work of Sarah Nathaniel and Jordan Stubbs on view through March 8, 2020.  Nathaniel and Stubbs will discuss their contemporary art practice in a panel discussion, moderated by Grace Gardner at Atlanta Contemporary on Saturday February 8, 2020 at 12pm. 
You must be a member of Atlanta Contemporary in order to RSVP for the exclusive member meet up. Please refer to your monthly member newsletter to view the RSVP password for the Eventbrite link above. If you're already a member and know the code, CLICK HERE TO RSVP. 
Join today and gain exclusive access to members only events!

Bio
MINT's mission is to make Atlanta a destination for the arts: a cultural hub where artists thrive, patrons experience transformative work, and communities are activated and engaged. In 2006, MINT was founded by undergraduate students at Atlanta universities. The organization was established to create a space for emerging artists and patrons to find their voices. Over the past 13 years, we have presented over 1,000 contemporary and experimental artists through our programs and exhibitions. We provide creatives opportunities to present work in both traditional and alternative media, such as installation, sculpture, drawing, painting, photography, film, literature, and performance. Our rigorously curated exhibitions and projects, community art programs, and open calls for artists continue to engage and challenge the contemporary Atlanta art scene. MINT believes that art enriches the world, and our dynamic programming, exhibitions, community partnerships and outreach serves artists and art enthusiasts alike. We make space for artists to take risks, be curious, and create brilliant and challenging work reflective of our city. As a nonprofit art space, MINT shows work that is innovative and successful outside of commercial constraints. We host exhibits that show work that may otherwise go unseen, and we guide emerging artists in our community with financial and career support. Often their work is experiential, interactive, and ephemeral –­ work that is not typically purchased by collectors. In making this work a priority, we reach the more established Atlanta art scene who are drawn to engage with the experimental and contemporary talent that MINT continually presents and exhibits.
RSVP
Location
MINT @ The MET
680 Murphy Ave SW, Unit 2095
Atlanta, GA 30310
Contact Info

Abby Bullard
(404) 688-1970 ext. 405


[email protected]
Related Products
Member RSVP
Buy Now - $0
Related Exhibitions
January 23, 2020 – March 8, 2020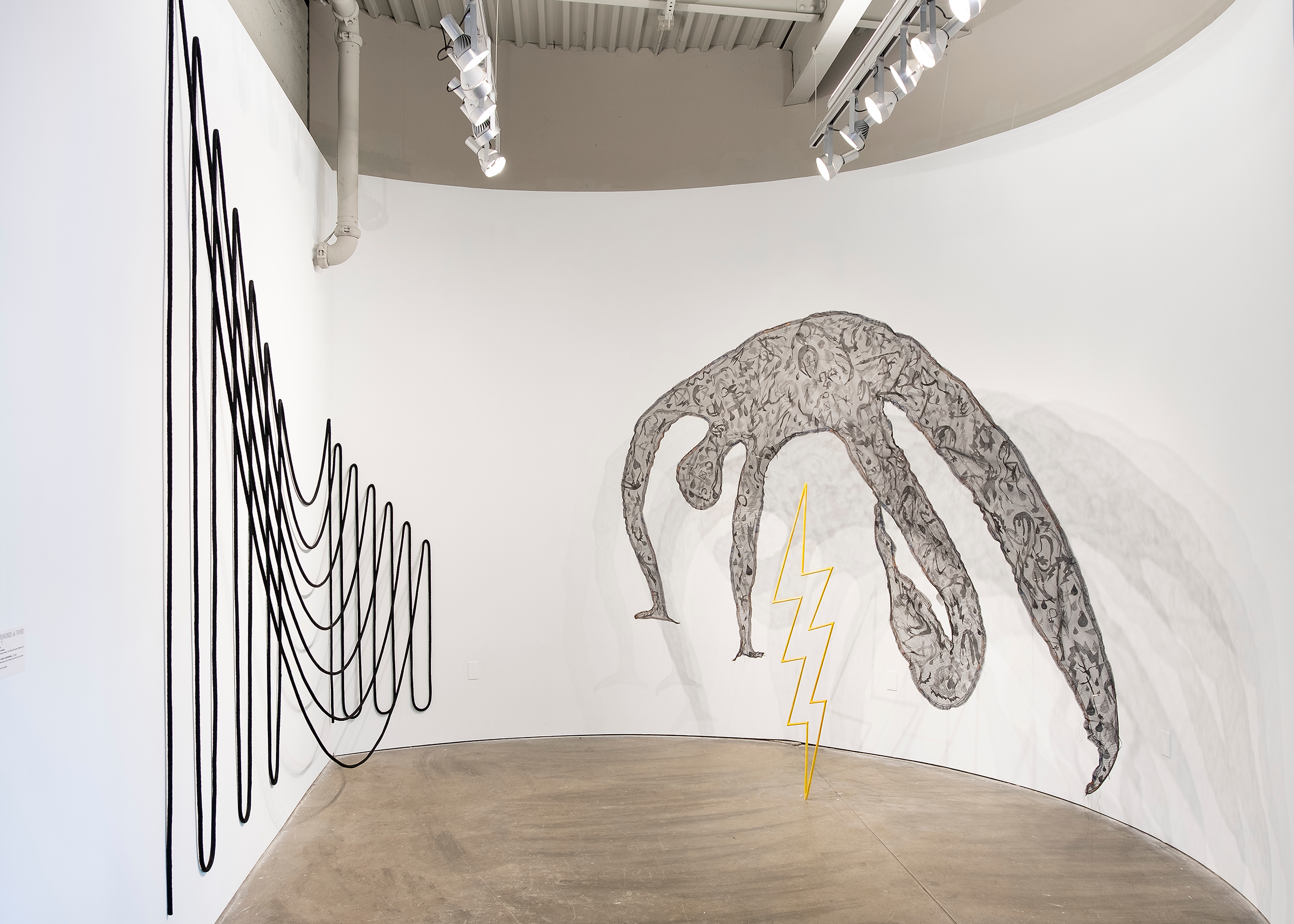 MINT
MINT
---