Open Studios
Past Event

May 22, 2021 – May 23, 2021
Open Studios
Virtual Studio Tours
Open Studios
Virtual
---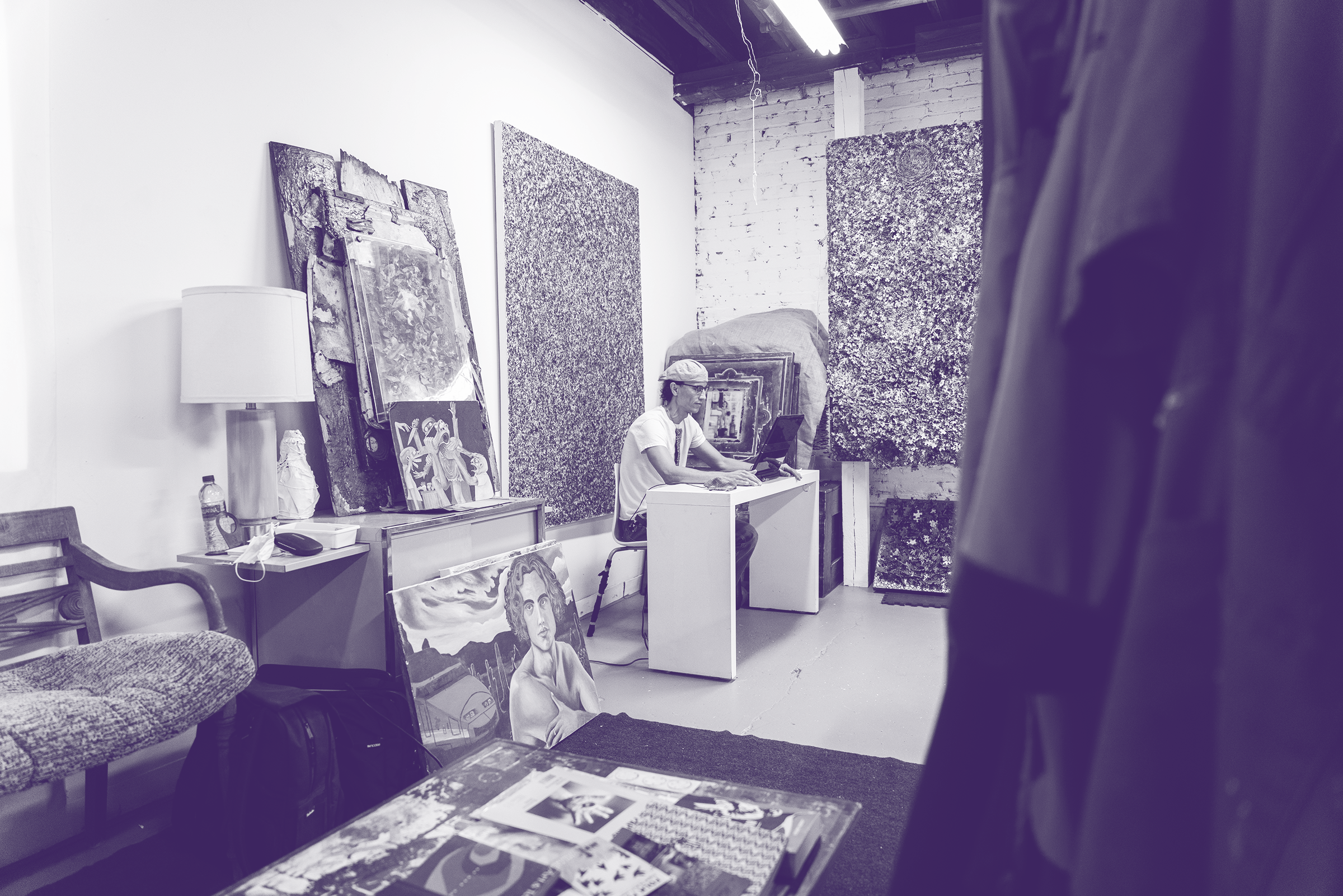 Open Studios spotlights the artists in our Studio Artist Program. This event is one of three nights a year where we invite you to join us and meet the artists, see their work firsthand, and perhaps add some art to your collection.

Virtual Open Studios
To encourage social distancing and maintain the safety of our patrons and artists, this installment of Open Studios will be entirely virtual. On Saturday, May 22 and Sunday, May 23 studio artists will host virtual tours of their studios. Virtual Open Studios is FREE for all viewers.

Who Will Be In Attendance

Open Studios supports our vision to build a community that offers ever-expanding support for the creation and appreciation of contemporary art. All are welcome to attend including artists, creatives, professionals, students, as well as anyone who is simply interested in art, community, and connections. 

Watch the Studio Tours Online
This event will be live streamed via Zoom. Register for each time slot and drop in when your artist is speaking, or register for all for slots to join all weekend. 

Saturday May 22, 12-2pm | Register
Emma Chammah 12-12:30pm
Jeffrey Wilcox Paclipan 12:30-1pm
InKyoung Chun 1-1:30pm

Saturday May 22, 2:30-4:00pm | Register
Sabre Esler 2:30-3pm
Tracy Murrell (Nexus Fund Studio) 3-3:30pm
Jane Foley 3:30-4pm

Sunday May 23, 12:00-1:30pm | Register
Sergio Suarez 12-12:30pm
MaDora Frey 12:30-1pm
Marc Brotherton 1-1:30pm

Sunday May 23, 2:30-4pm | Register
Dianna Settles 2:30-3pm
Kelly Taylor Mitchell 3-3:30pm
Carol John 3:30-4pm

This virtual event will be streamed via Zoom.
Watching via Zoom
Viewers can watch via Zoom. Zoom participants can join in via audio, video, and text chat during the open conversation portion of the lecture. Zoom participants are capped at 100 people.
Zoom Conversation guide

First-time users can watch this video on how to join a Zoom meeting.

Zoom viewers will enter the conversation with audio and video muted. Please stay muted until the open conversation portion. We promise we want to talk to you!

Start by introducing yourself with your name and pronouns.

We are here to grow and learn! Be open to different styles and areas of knowledge.

Share the floor – Be conscious of others joining in with questions and comments.
---
Upcoming Events
December 14 / 6:30pm
Contemporary Talks
Sam Gilliam Collector Panel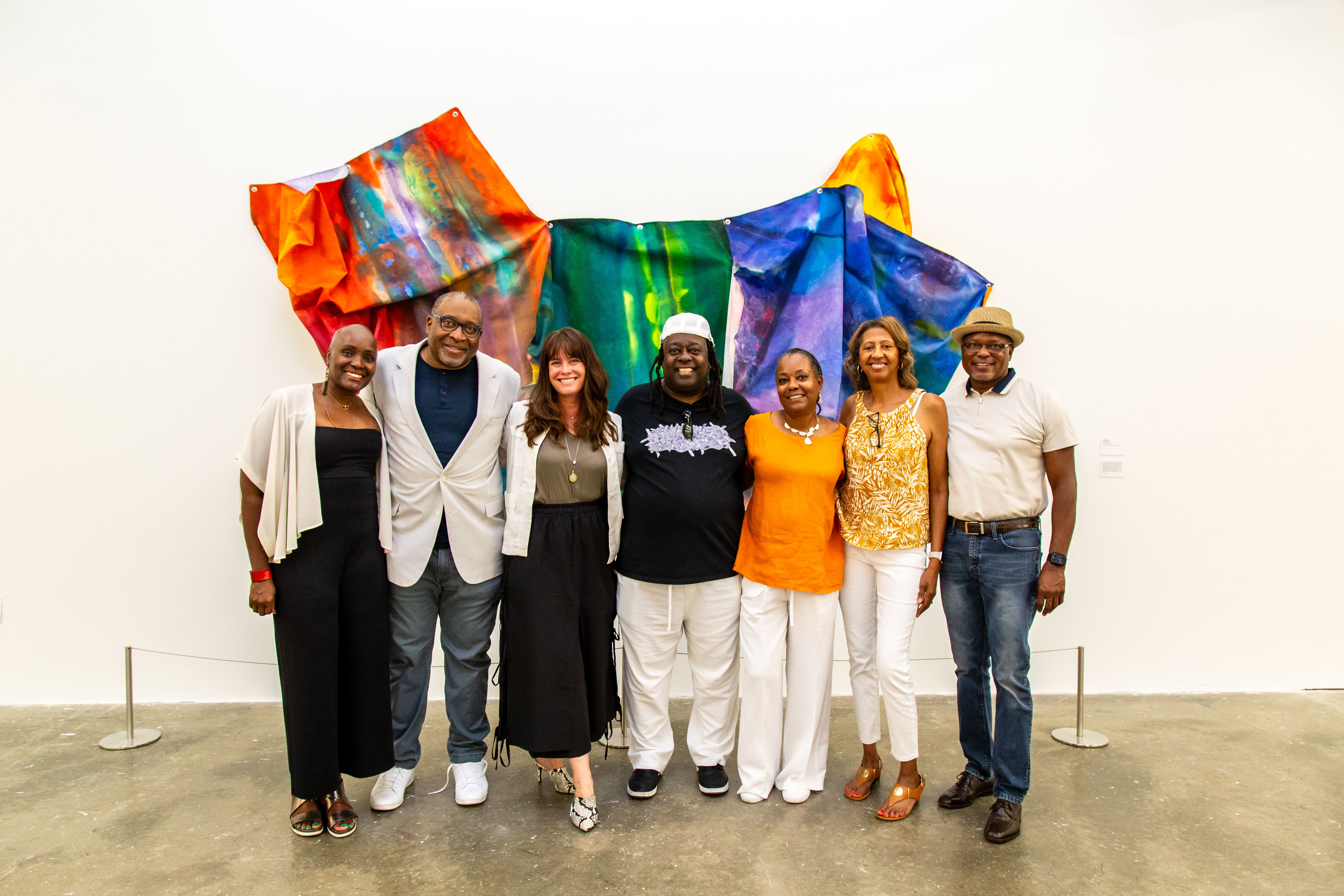 Join us for a conversation on Sam Gilliam and collecting with the collectors featured in the Sam Gilliam exhibition.
December 16 / 12:00pm
Special Event
3rd Annual Holiday Market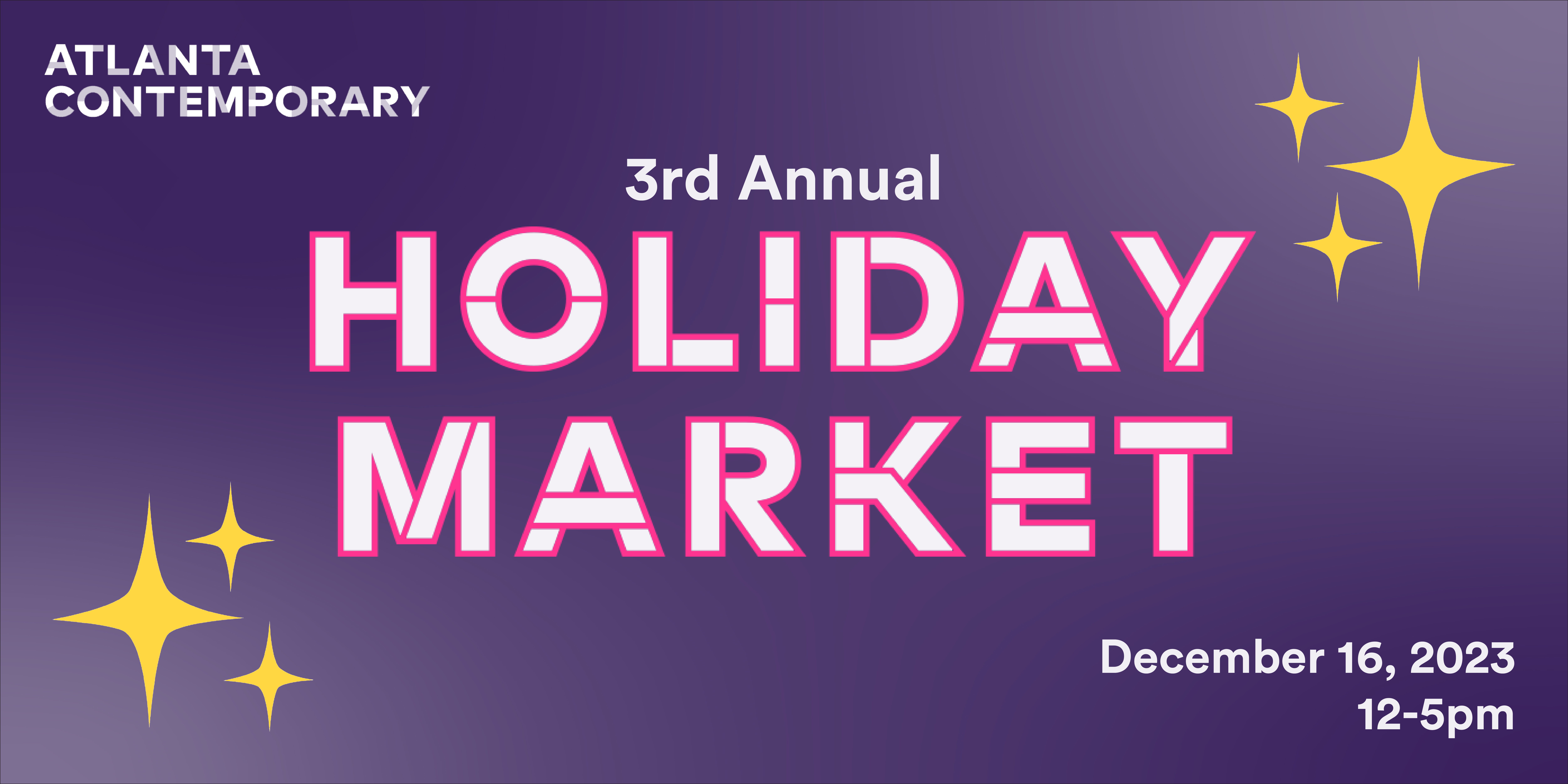 Atlanta Contemporary presents 27 local artists and craftspeople who create temporary storefronts in our museum galleries.

December 17 / 12:00pm
Contemporary Kids
Contemporary Kids
A free and interactive family-friendly program, Contemporary Kids introduces children to contemporary art and artists through approachable media and hands-on activities.