---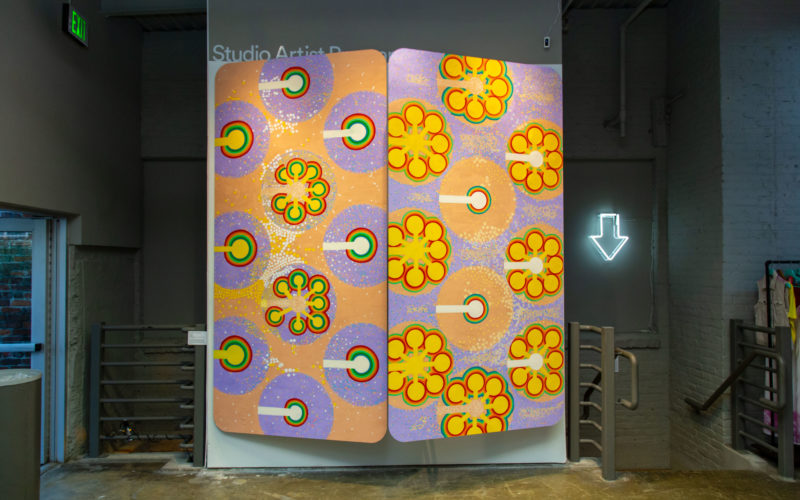 Studio Artist Wall
The Studio Artist Wall features a current Studio Artist and changes with each exhibition cycle.
Featured Studio Artist:
---
About the Program
The Studio Artist Program supports a diverse range of disciplines including ceramics, film & video, installation, painting, performance, photography, and sculpture. Atlanta Contemporary offers artists private workspace as well as opportunities for dialogue about contemporary art through free public programs, a professional resource in independent curators, and an ever-growing community amongst current and prior participants in the program.

---
About The Studios
Studios range in size from 225 to 755 square feet; each space is unique. Rental rates, which include utilities, parking, and Wi-Fi, are subsidized to below market value approximated based on the square footage of each studio. Studio entrances are located within a secure courtyard next to a parking lot reserved for program participants.

Leases are annual with the option to renew no more than 2 times. Atlanta Contemporary reserves the right to deny renewal request.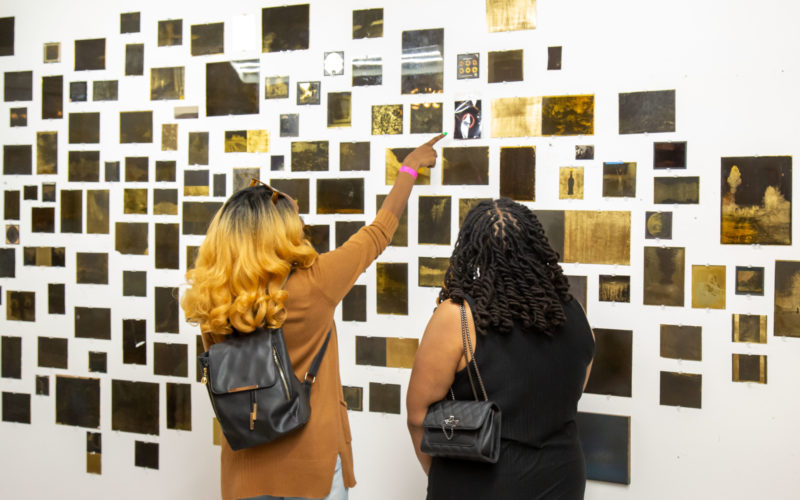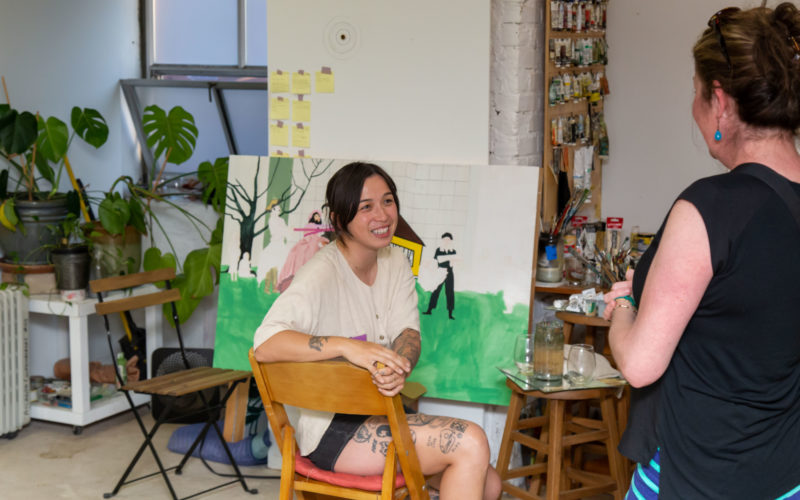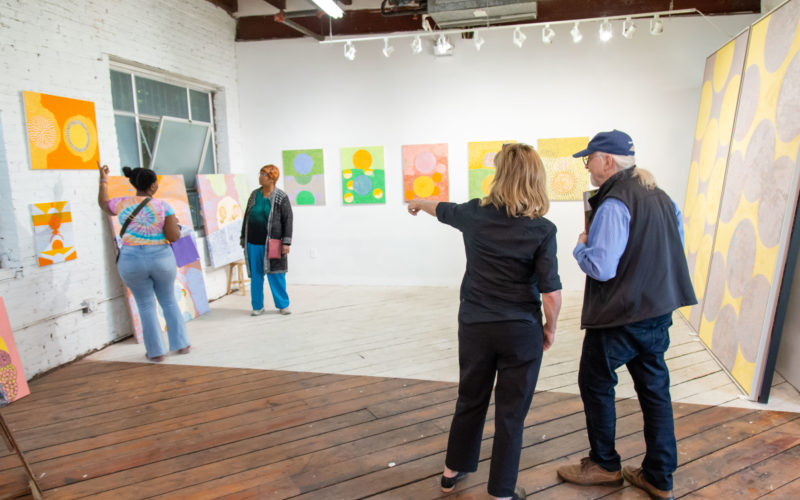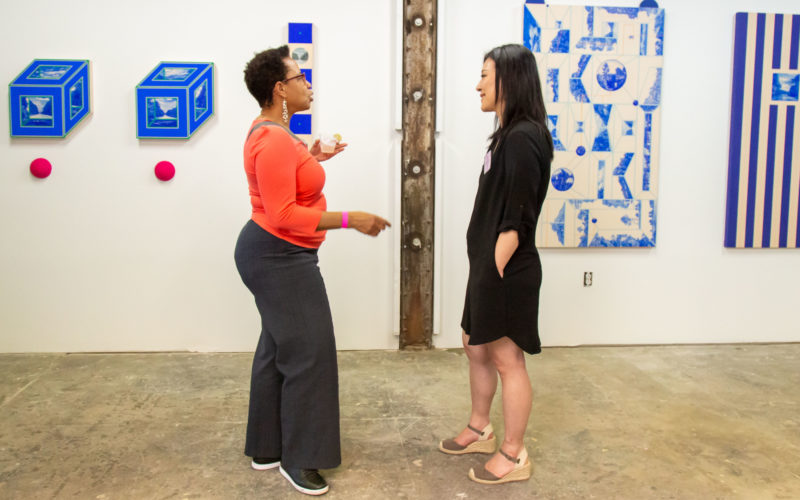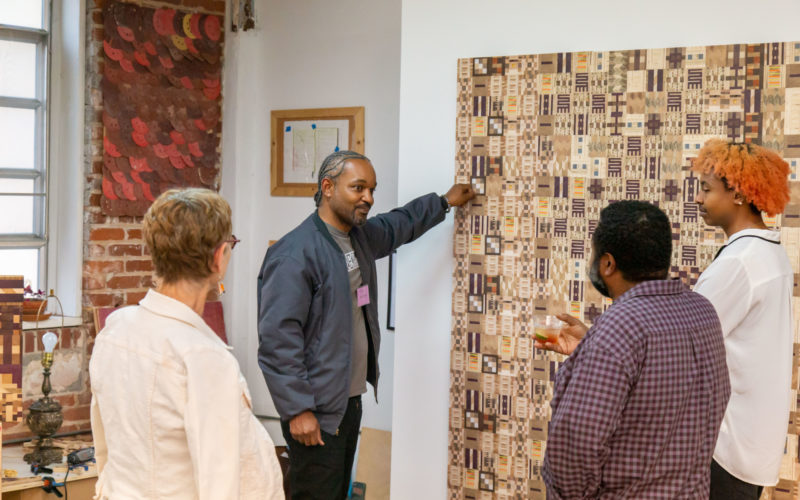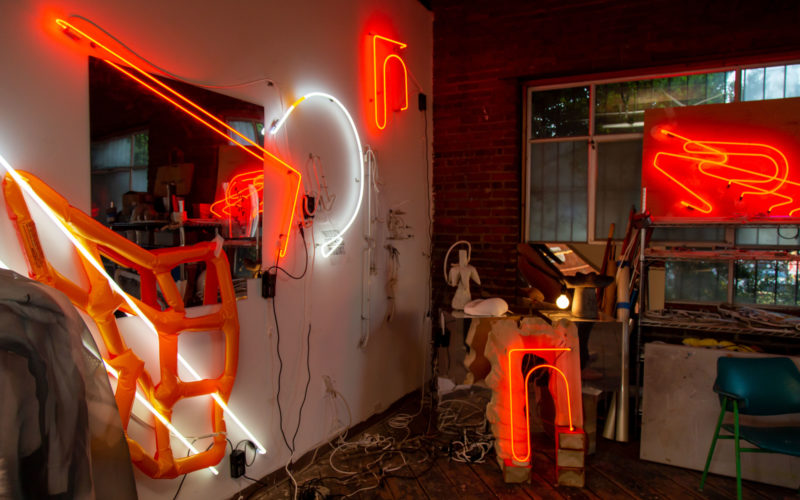 ---
How To Join
Application Process
Applications are currently CLOSED.
When applications are open, artists are required to submit the following documents:
- Resume/CV
- Artist Bio
- Up to 5 images that best represent your current work. Video artists may submit video of their work (3 minutes max)
- Image descriptions
Applications are reviewed blind by a selection committee consisting of an Atlanta Contemporary staff member and invited members of the arts community.
For questions regarding the Studio Artist Program, please email welcome@atlantacontemporary.org, with the subject line "Studio Artist Program Inquiry (Year)". Applications are not accepted via email, hard copy, or by phone.
Applications to the Atlanta Contemporary Studio Artist Program are currently closed.
Policies
Artist must reside in Georgia for the duration of their lease.
Selected artists are expected to work in their studios on a consistent and ongoing basis.
Artists have 24-hour access to the studios and are invited to engage with the exhibitions and programs on view and available at Atlanta Contemporary.
Studios are work spaces - not living spaces, salesrooms, or offices.
Standard studio-practice safety procedures apply, including a no smoking policy.
Atlanta Contemporary does not promise an exhibition in any of our galleries or project spaces.
Artists are expected to have their studios open to the public approximately 3x per year - ART PARTY and Open Studios (2x per year)
Studio Artists are required to adhere to the policies and procedures listed in the SAP handbook and lease